How to Manage Working Two Jobs at Once
There are more and more people deciding to start working two jobs simultaneously. Various reasons can be behind this, like wanting to improve certain skills, gain new experience, or simply earn more money. 
It could also be a life-saving experience, especially for those who can't find full-time employment. Whatever the reason, a second job can drastically alter your life.
Maybe having to worry about the future of payments is not our job, but it's in our nature to worry about our work and earning potential. Having a second job safeguards your primary income source. In the event of the loss of one of your two jobs, you can still make ends meet with a part of your first income. 
To help you manage two jobs at once, keep them secure while working effectively, we have provided useful tips that are stated below.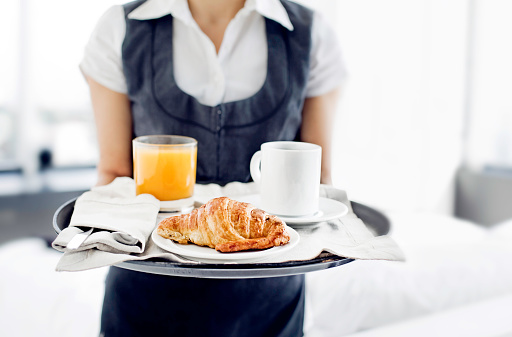 Search for the suitable second job 
Determine your professional skills and implement them wherever you can. Today, freelancing has shown to be quite effective because it is usually paid more per hour. For example, if you have knowledge in certain fields like language or maths, you can become a tutoring teacher and give private classes, even online. 
An extensive range of professionals can be found on the internet, including designers and programmers, writers, developers, illustrators, and many more. Your payroll can vary, depending on your experience, knowledge, and the work itself. Usually, in the beginning, the pay is at a lower rate until you gain some recognition. At one point, the wage will start growing on a significant scale, and the results will be more than satisfying. 
Freelancing offers you the flexibility of choosing who to work with, setting your own working hours, and giving you the pleasure of working from the comfort of your own home. 
Instead of having a full-time job and another job on the side, you can even work two part-time jobs if that suits your needs. But, you have to find the ones with a good salary in order to pay your monthly expenses and try to save some extra money on the side. 
Test out a new position without quitting your primer job
We assume that if you are searching for a second job, you are not planning on quitting the first one. And we don't recommend that because you can end up with no job at all. To avoid this, keep your current job as a primer one and seek out another as a part-time job or freelance work. 
This one doesn't even have to be related to your first job. It can be anything you are good at. Start with gigs that are less paid until you gain some experience which can be useful for finding gainful employment in that subject area in the future.
This can be a great start for experimenting and testing your skills in other settings. You can find out what suits your needs, whether you like that work, and where you can make improvements.
Organize and manage your time
Having two jobs can make you preoccupied. You might not have leisure time as much as you did before. Thus, some aspects of your life can suffer, like spending time with your family or keeping up with the housework. 
Making your schedule and managing your time can be very effective for balancing private life and a business career. Having a day planner can help you with that. You can write down shorter blocks of time thus plan the whole week ahead. 
Another way to plan your chores and errands ahead is by making a to-do list. It can be very helpful for crossing over the tasks you've done, thus preventing mixing up tasks between your two jobs. 
Try to find any calendly alternatives and see what suits your preferences the best. Establishing your schedule and staying organized can really be beneficial for the success of a dual career.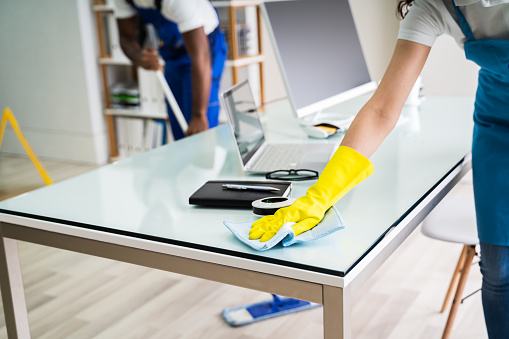 Protect your first job
Make sure that your primary job has no conflicts with your second job. This means that you should try to maintain the same quality of work while upholding your level of commitment. Getting a second job would be detrimental if you allowed it to negatively impact your first job's performance. 
You should remain focused on your main job until you decide to switch careers or start a new job anywhere else. If you are planning to get a second job, you should read the business contract and understand your rights under it.
It is important for you to be aware that many companies require that there are no conflicts of interest between two jobs. Your manager may also need to be informed of your second job. As a result, you don't have to hide, lie, or worry about someone exposing you. On the contrary, they might even lend a helping hand.
Manage earned money
The more you have, the more you spend. So, when you are earning extra money, try to direct it to the financial goal that you had in your mind in the first place. It's recommended to have a savings account that you can deposit all your earnings into. The extra time you are spending on your second job will be worth the effort because this way, you can achieve your goal faster than you think.
The good thing to do would be to track the spent money on your second job. You can have some extra expenses like paying for lunches, traveling, or paying taxes. However, when you subtract these expenses, and you still have a significant amount of money left, you are on a good way. On the other hand, if you are not saving money or not making the progress in any significant way, you may want to consider whether the job is worthwhile.
Look after yourself
Having two jobs is not easy. Especially when you need to maintain them and your private life as well. People are usually very enthusiastic, so in the beginning, they tend to handle a lot of work at once. 
This usually ends up with overworking oneself, which can lead to physical and mental fatigue. The work is important, but your health is much more valuable. Take care of yourself, make sure you get enough sleep and find a way to relax on a daily basis. 
Another important thing is to try to stay active as much as you can. If you can't find time for the gym or yoga, try some informal exercises at home. Make small changes regarding your health whenever you find it possible. Choose to go with the stairs instead of taking the elevator or take a relaxing walk on the way to your job.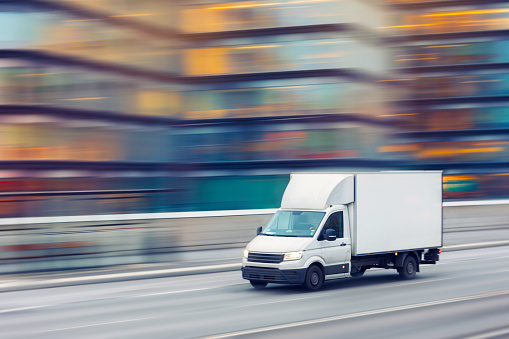 Summary
Paying taxes, having extra expenses, going on holidays, aiming for a new house, all this requires a good-paying job. Sometimes, this is not the case even though you have full-time employment. This is usually where the second job jumps in.
When you decide to take this step, make sure you do your homework thoroughly. Find a job that suits your skills, and that can be nicely managed compared to your primary job. Effective organization, good management of earnings, and staying focused is the key for managing working two jobs at once. 
For the ones who are new at this, they can try using project management software with invoicing capabilities which can really facilitate one's work. 
Get a job now when you make an account with us. JobGet is the #1 mobile-first job platform, connecting thousands of applicants and companies across the U.S. Now available on Google Play and the Apple App Store!