15 Chat Support Jobs You Can Apply For Now
If you've decided that you want to apply for chat support jobs, there are a few things that you'll need to know. This is the sort of job that provides many options to work remotely, so if you enjoy working from the comfort of your own home, there are many places that will provide that option. This is a job for those who are experienced in customer service, and for those who feel comfortable chatting with customers, listening to their problems, solving their issues, and can be patient in situations that may not be the most pleasant.
Having experience working chat supports job is an excellent way to learn customer service. Chat support is usually the customer's first interaction with the company and their main source of assistance, so they play an important role in upholding their reputation, leaving a good impression, and providing customers with the solution that they need.
This job puts a great emphasis on your ability to communicate in a professional manner, and the proper utilization of grammar, spelling, and punctuation. Depending on the business, you will need to have a certain amount of skills and knowledge related to the job. Whether the business has a physical location or is completely digital, chat support is still needed in order to control the onslaught of people who need help with their products, have complaints, issues to report, or simply want to know more about the establishment.
If this description sounds like a job you'd enjoy or are willing to try out, there are many options below that you can check out!
As an Apple at Home Advisor, you will work as Apple's support team and assist customers with any questions they might have through phone calls, chat, and email. You are expected to work at home in a quiet and comfortable space, and will answer customers' questions about products, accessories, and services.
Some of the requirements are being able to work on weekends and holidays, knowing how to use Apple products, and having 2 years of technical troubleshooting experience.
The possible salary to earn ranges from $11 – $56 per hour, depending on your position.
Apple provides discounts on Apple products, sick leave, and paid vacation, as well as many other benefits for their employees.
At HeyTaco, you will answer any emails and provide chat support, as well update feature requests and reach out to customers if need be. This job is completely remote and requires that you work Monday through Friday, 9 AM to 5 PM, EST.
You are expected to be fluent in English, be comfortable with technical concepts, have strong problem-solving and decision-making skills, and have a strong work ethic.
Working at Verizon, you will be solving customer problems, providing solutions, educating them, and building customer relationships. You will be expected to work at home and have occasional in-person meetups, which means that you need to live in or near the location that the job description includes.
Some prerequisites are meeting all the home office requirements they list, having a high school diploma or GED, having customer service or sales experience, and being able to work on holidays and weekends.
When it comes to benefits, Verizon provides a 401k savings plan, paid vacation, and paid leave for new parents, as well as medical, dental, and vision care.
If you choose to work as a Customer Support Associate at Squarespace, you will be responsible for answering customers' questions through live chat, guiding them through any issues they might have, responding to emails, and learning about any new features related to the site.
This job requires that you be able to work remotely for 40 hours a week, including weekends and holidays, have a year or more of experience in customer service, be proficient in written communication, and know how to use Squarespace.
If you decide to work for Squarespace, they provide up to 20 weeks of paid family leave, health insurance, flexible vacation time, education reimbursements, and more.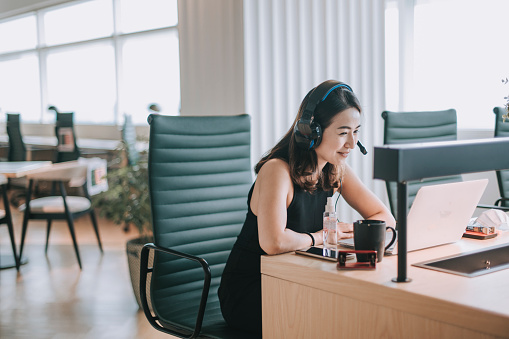 At Routable, you will be expected to work remotely; while monitoring email channels and live chat, provide information for customers, process any questions or concerns, create customer help documents, and provide impeccable customer experience.
You must have previous experience with help desk software, have 3 to 5 years of experience in technical support, and have previous experience in a technology-based company. You must also have great written and verbal communication skills, since you will be working with different channels of communication.
Routable provides their employees with health, dental, and vision insurance. They also provide a 401k, a flexible vacation policy, competitive salary, and stock options.
As an Agent of Client Care, you will be responsible for responding to any client calls and researching any client or part issues. Applicants must also update clients on their repairs or data recovery, and effectively addressing any concerns the customer may have.
Best Buy requires that you have 6 months of experience with phone-based customer service. You must also have strong written and verbal communication skills. Applicants must be knowledgeable on using the Windows application, and be able to work independently.
Best Buy provides their employees with dental insurance, vision insurance, wellness programs, medical coverage, as well as maternity support, and paid leave, to name a few.
Working at Cigna, you will help callers and customers when it comes to understanding their plan. You will also help resolve customer issues, educate customers, and do research if necessary in order to respond to any inquiries.
You are required to have 3 or more years of experience in customer service, be proficient in the use of Microsoft Office Suite, be knowledgeable on medical terminology, and have strong organizational and time-management skills.
When it comes to benefits, Cigna provides a health plan, 401k, car insurance, dental insurance, and pet insurance.
At Yelp, you will provide customer support remotely. This includes answering calls, online chats, and emails. You must also learn Yelp's internal policies and procedures in order to provide sufficient support for stakeholders.
You must have a bachelor's degree, be proficient in using Windows and Google Suite. Having experience in customer service is also a plus.
Yelp provides medical, vision, and dental insurance. As well as 14 weeks of parental leave, 15 days PTO per year, 401k, and an employee stock purchase plan.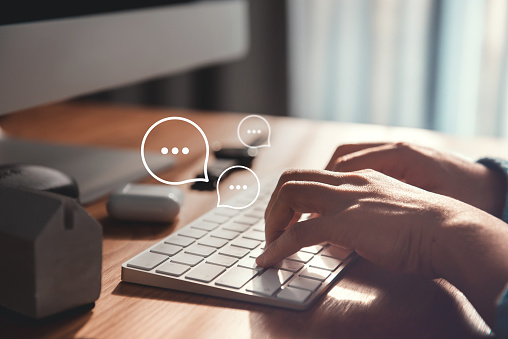 Working at Microsoft, you will be responsible for looking over the customer's problems, investigating the issue, and advising customers on possible solutions. You will help customers learn more about Microsoft's products while acting as their advocate. You will also document any necessary research to help improve the product. Also, you must have problem-solving and troubleshooting skills, and strong networking skills.
Microsoft provides medical, dental, and vision care. They also provide employees with physical wellbeing programs, a 401k plan, disability support, parental leave, and 15 paid vacation days.
Working as a Teacher Advisor at Study.com, you will be responsible for helping subscribers find the right content they need. You will respond to customers' questions, and help customers track and monitor their students.
This job requires that you have a year or more of experience in customer service or teaching. You must also have a strong understanding of teachers' needs, as well as interpersonal and communication skills.
This company provides employees with a 401k, health insurance, PTO, dental insurance, a health savings account, and mental health care.
At AT&T, you will assist customers through the telephone, emails, e-care, and online chat. You will also resolve customer issues related and not limited to: network conditions, connectivity, applications, devices, and billing. This is a very popular chat support job.
You are required to have at least one year of experience in customer service. Plus, call center experience and advanced keyboarding skills. Overtime may also be required on occasion.
Some of the benefits that AT&T provides are medical and dental coverage, 401k plan, tuition reimbursement, and paid time off. You will also be provided with a 50% employee discount on some of their products.
Working at GameStop, you will be responsible for managing several channels. For example, phone calls, emails, chats, and social media! You will research and problem-solve in order to come up with the appropriate solution for guests, as well as practice understanding, active listening, patience, and a willingness to learn.
GameStop is looking for employees with the right communication skills and the ability to multitask. Proficiency with computers and flexibility is also a plus!
They provide their employees with a 401k, company store discounts, paid sick leave and vacation, life insurance, and dental insurance.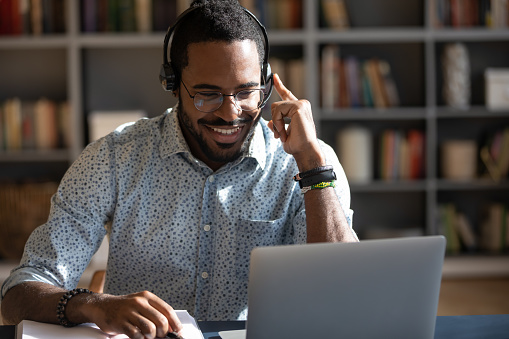 At Chegg, you will be responsible for helping students succeed by addressing any problems they may have through the use of multiple channels. Such as phone, chat, or even email. You will also identify any bugs, ticket trends, and product insights with the other teams. This will help to help improve the experience of using Chegg. You are required to have a passion for helping students.
Chegg provides an Employee Assistance Program, mental health support, medical, dental, vision, and life insurance. They also provide discounts, 401k, 9 scheduled holidays, and FSA.
Working at Walmart, you will handle all customer interactions through phone, chat, and email. You will be assisting customers with any issues or inquiries. Examples include returns and shopping questions.
Some of their requirements for employees are flexibility, a positive attitude, and 2 or more years of experience.
Walmart provides medical, dental, and vision plans. They also have health reimbursement plans, discounts, and paid time off.
At Teleperformance, you will work remotely in order to connect with customers. Your job is to resolve their issues through phone, email, chat, or social media. You will provide feedback on any call issues, de-escalate situations when necessary, and upsell if required. A typing speed of 25 WPM and a minimum of 6 months of customer service experience is also a plus!
Teleperformance provides medical benefits, paid vacation, flexible scheduling, 401k savings, life and disability protection, and more.
We hope this article helps you find chat support jobs that interest you!
Get a job now when you make an account with us. JobGet is the #1 mobile-first job platform, connecting thousands of applicants and companies across the U.S. Now available on Google Play and the Apple App Store!